Holy Basil Private Cooking Classes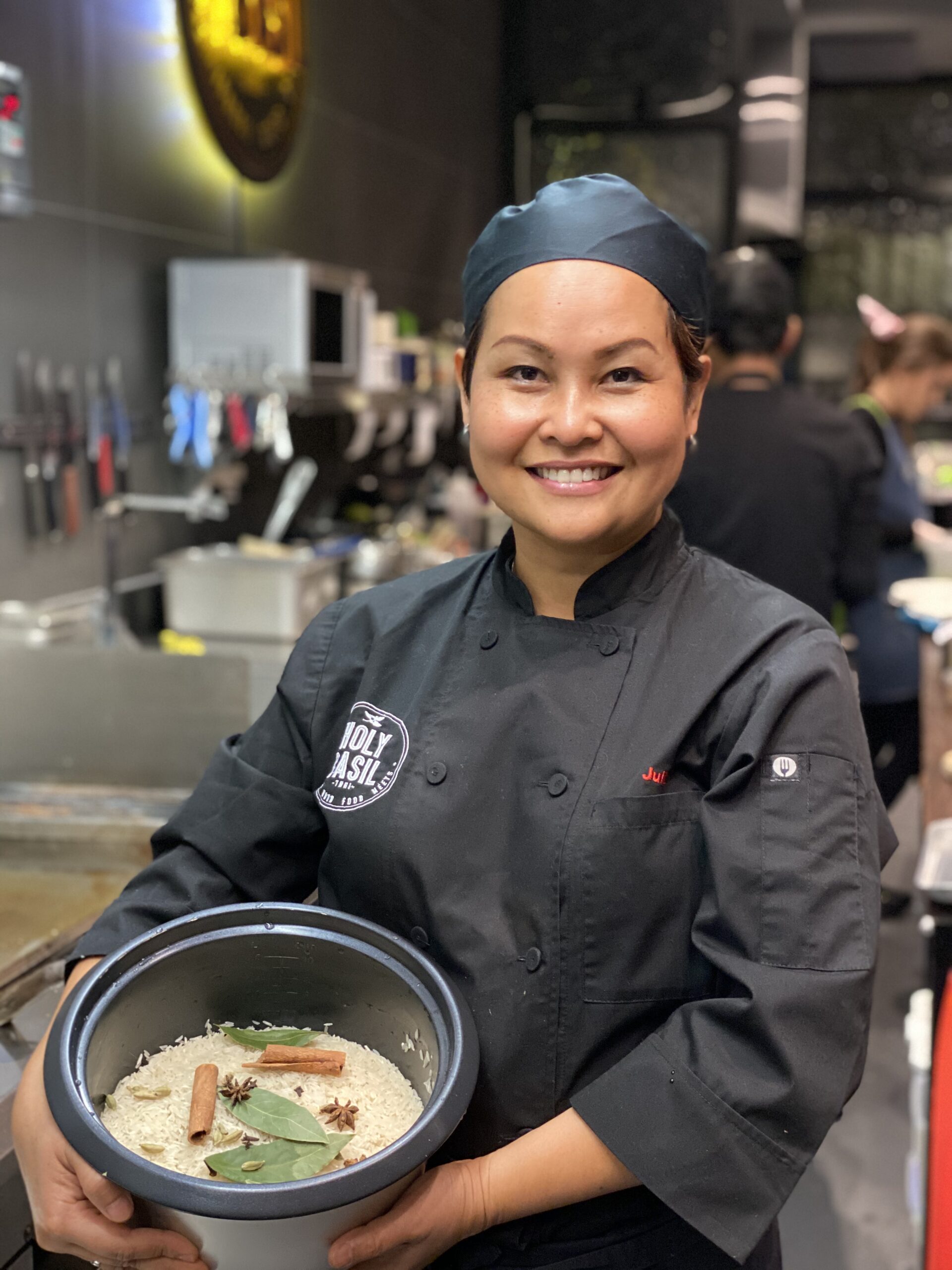 Starting in 2023 Holy Basil will be conducting private cooking classes only.
You can personally select the number of people and coordinate a date with Holy Basil that suits you and your group. We can tailor a menu to suit your taste(s) from our selection of dishes available to be taught.
Classes run for approximately 3.5 to 4 hours (starting at 10am on the allocated day) where you will learn the skills and techniques needed to reproduce beautiful Thai dishes at home for your family and friends.
To Book Holy Basil for your event will be a one-off cost of $980 for the full duration including coffee, teaching, ingredients and learning materials in your privately booked restaurant.
Additionally, you will each take home 3 to 4 Thai dishes valued at approx. $75 per person.
To make it the most cost effective per person we suggest gathering a group of friends and / or family together. The larger the group (max 6) the more cost effective it is per person.
To get the process rolling, simply contact classes@holybasilthai.com with your booking request.
We look forward to having a great day with you and your fellow students.